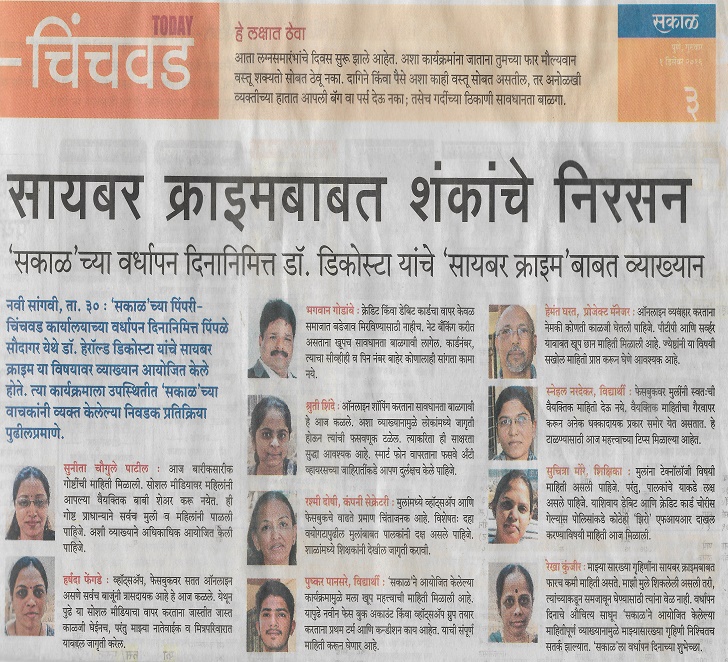 Cybercrime Query Resolution
Session by Dr. Harold D'costa about Cybercrime On the occasion of the anniversary of SAKAL newspaper.
On the occasion of Sakal's Pimpri Chinchwad office anniversary. Session by Dr. D'Costa was arranged on the subject of Cybercrime.
Be aware that your information is in public space.
It is a computer Language designed for the management of data.
According to D'Costa globally 15% of the websites are made with SQL support.
These can be hacked if they are not put through the SQL Injection test.