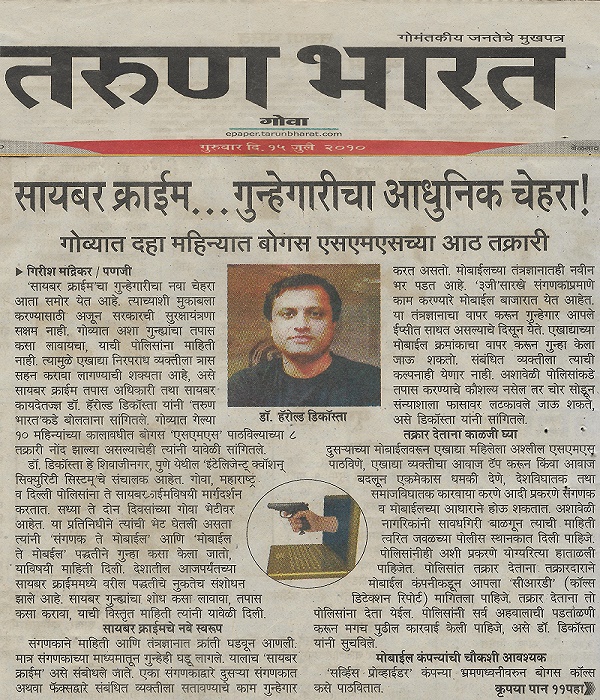 Cyber security is not something reserved to technical people. Not anymore.
We're all connected, which makes us all vulnerable. So learning about cyber security becomes imperative, not only for our current state, but especially for the fast changing, tech dominated world we live in.
On the occasion of Sakal's Pimpri Chinchwad office anniversary. Session by Dr. D'Costa was arranged on the subject of Cybercrime.
"Current day cyber attacks are advanced in terms of the tools and approaches they use. Cyber criminals have refined their tactics to increase the effectiveness of their attacks and also maintain their cover for as long as possible."
As technology users, we should do two things:
Become skilled in protecting our assets by learning fundamental things about cyber security.
Use this knowledge and skills to make better choices when purchasing products or services.
Because our data is stored in a thousand different places, we need to become aware of how our data is managed and stored, before a data breach affects the companies we entrusted our information with.