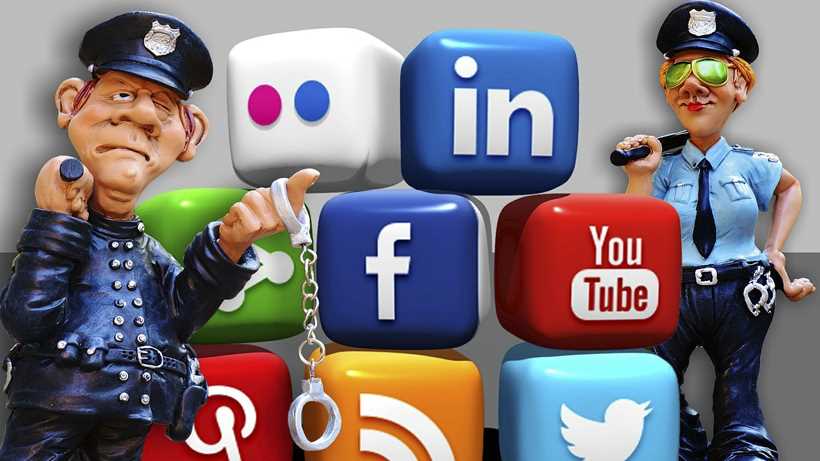 NOW, COPS CAN TRACK THOSE TROLLS
Pune Mirror | Mar 30, 2016, 02.30 AM IST
There was a post on Facebook asking for students and like-minded people to gather at the Savitribai Phule Pune University (SPPU) for a protest. The speed with which the message was being circulated caught the attention of tech-savvy policemen undergoing training at the newly set up social media monitoring lab — on the terrace of the police commissioner's office building at Camp — and the message was relayed to the in-charge of Chatushrungi police station, who was clearly unaware of it. He rushed to the spot to make sure no untoward incident occurred.
"We are now able to gauge the citizens' mood by their posts on social networking sites and ensure that law and order is maintained. Those indulging in objectionable, hate messages and pictures will be liable for legal action," Pune police commissioner K K Pathak told Mirror, while formally inaugurating the social media monitoring lab on Tuesday. Cops said a lot has changed since 2014, when angry mobs went on the rampage over morphed pictures of the late Shiv Sena chief, Bal Thackery, Chhatrapati Shivaji and other Hindu gods that were shared on Facebook and re-circulated on WhatsApp. Properties worth crores were damaged; several people were injured and Mohsin Shaikh, a youth from Solapur who worked with a private city firm, was even killed in Hadapsar. Now, police say, such messages can be easily accessed by cops for them to devise a better strategy. Any social media platform, be it Facebook, Twitter, YouTube, WhatsApp or any other site, can be tracked by policemen now. However, Pathak stressed that advanced tools at the lab will not be used to breach the privacy of citizens as adequate control measures have been put in place. The lab is headed by senior police inspector Sunil Pawar and assisted by 18 staffers, who monitor social networking sites, websites and online news services in three shifts round the clock.
Deputy commissioner of police (DCP-cybercrime cell) Deepak Sakore said, "We were training the staff for the last two months. Till now, we have deleted 65 posts before people could access them and react. The lab's primary focus is to bridge the gap between the public expectations and the delivery of police services in the social media domain."
Additional commissioner of Police (crime branch) C H Wakde, who had earlier helped Mumbai police establish the first social media lab, added, "It's like an intelligence gathering tool. As and when policemen monitoring the internet come to know about any objectionable message, they pass that on to their senior officer who forwards them to field units (police stations). Advance information helps in better deployment of police force or in calling mohalla committee meetings to defuse tension in the area. The cops are trained to look for messages, words related to law and order, crime prevention and terrorism with various keywords that focus on Pune city and district. The posts can be deleted within six to 24 hours. Efforts are on to reduce this time period."
Dr Harold D'costa, director of Intelligent Quotient Security System (IQSS), a Pune-based firm that helped set up the lab by providing software, hardware and subject matter experts, told Mirror, "All the software used at the lab are made in India and contain certain keywords and complex algorithms normally used for illegal activities taking place on the internet. Of late, the web is being used to spread rumours, hate messages and Ponzi schemes. The software will pinpoint the origin of such messages and suo motu legal action will be taken." Pawar added, "All the constables are below the age of 25. They already knew about the internet and also know the youth psyche, so we trained them easily."