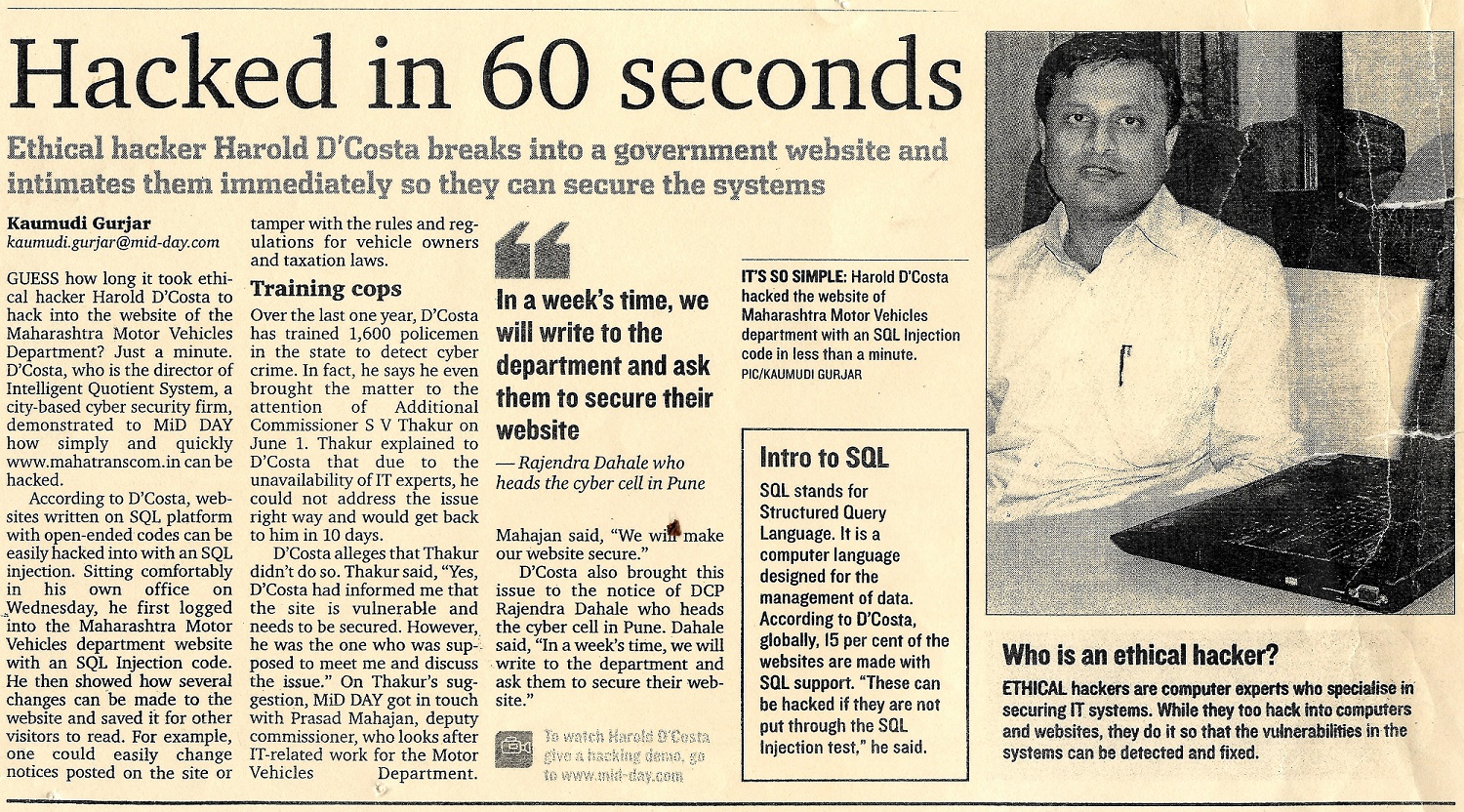 HACKED IN 60 SECONDS
Ethical Hacker Harold D'Costa breaks into a government website and intimates them immediately so they can secure the systems.
According to D'Costa, websites written on sql, platform with open-ended codes can be easily hacked into with an SQL injection.
INTRO TO SQL
SQL stands for Structured Query Language.
It is a computer Language designed for the management of data.
According to D'Costa globally 15% of the websites are made with SQL support.
These can be hacked if they are not put through the SQL Injection test.