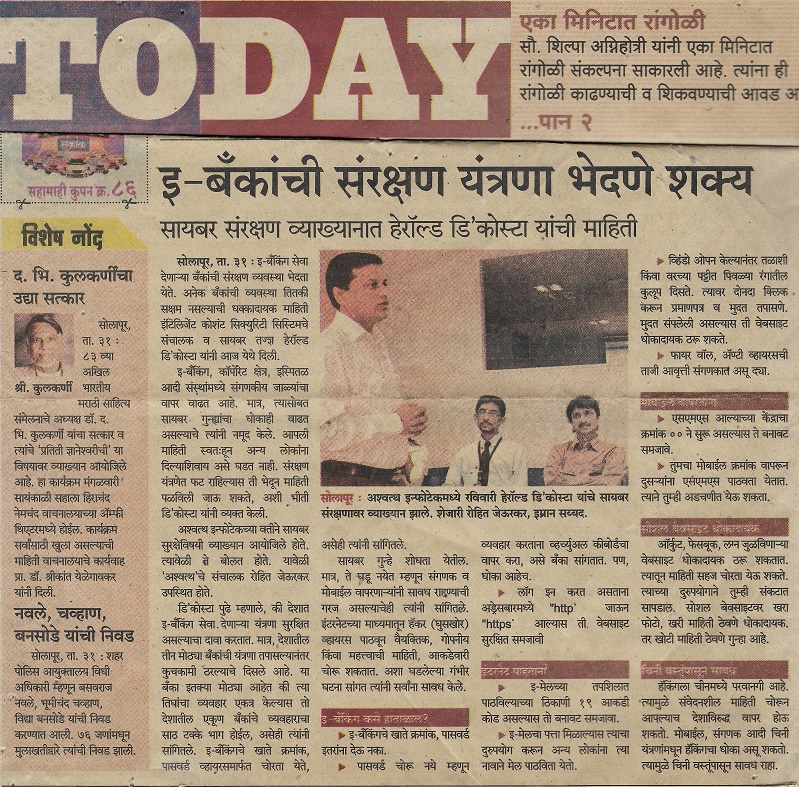 E-banking Systems can be breached
E-banking services can be breached. Many banks don't have full proof security system" Said Harold D'costa, cyber specialist and CEO of Intelligent Quotient Security System. At Ashvath info tech.
How to handle e-banking?
Don't give your bank account number and password to anyone. Check URL and it should be "HTTPS" not "HTTP" while browsing the internet.
Email can be sent without its password. After opening web page check for "lock" sign in an address bar.
Always use firewall and antivirus. Social websites are dangerous don't give your personal information on social networking sites.