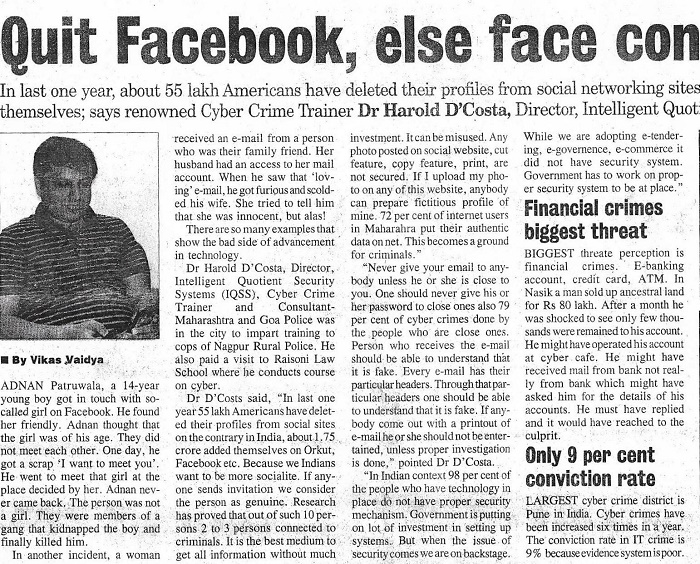 QUIT FACEBOOK, ELSE FACE CONS
In last one year, about 55 lakh Americans have deleted their profiles from social networking sites while themselves;says renowed Cyber Crime trainer Dr.Harold D'Costa, Director (IQSS).
Social networking sites and apps become a part of our life. Youngsters middle-aged and elderly guys have made them an important element of their existence.
In WhatsApp whenever a user gets subscribed it id the IMEI number of the mobile which gets stored at the server end.
WeChat another social networking app has started offering 1GB cloud storage free to users.
WeChat incidentally is operated by a Chinese firm Tencent.