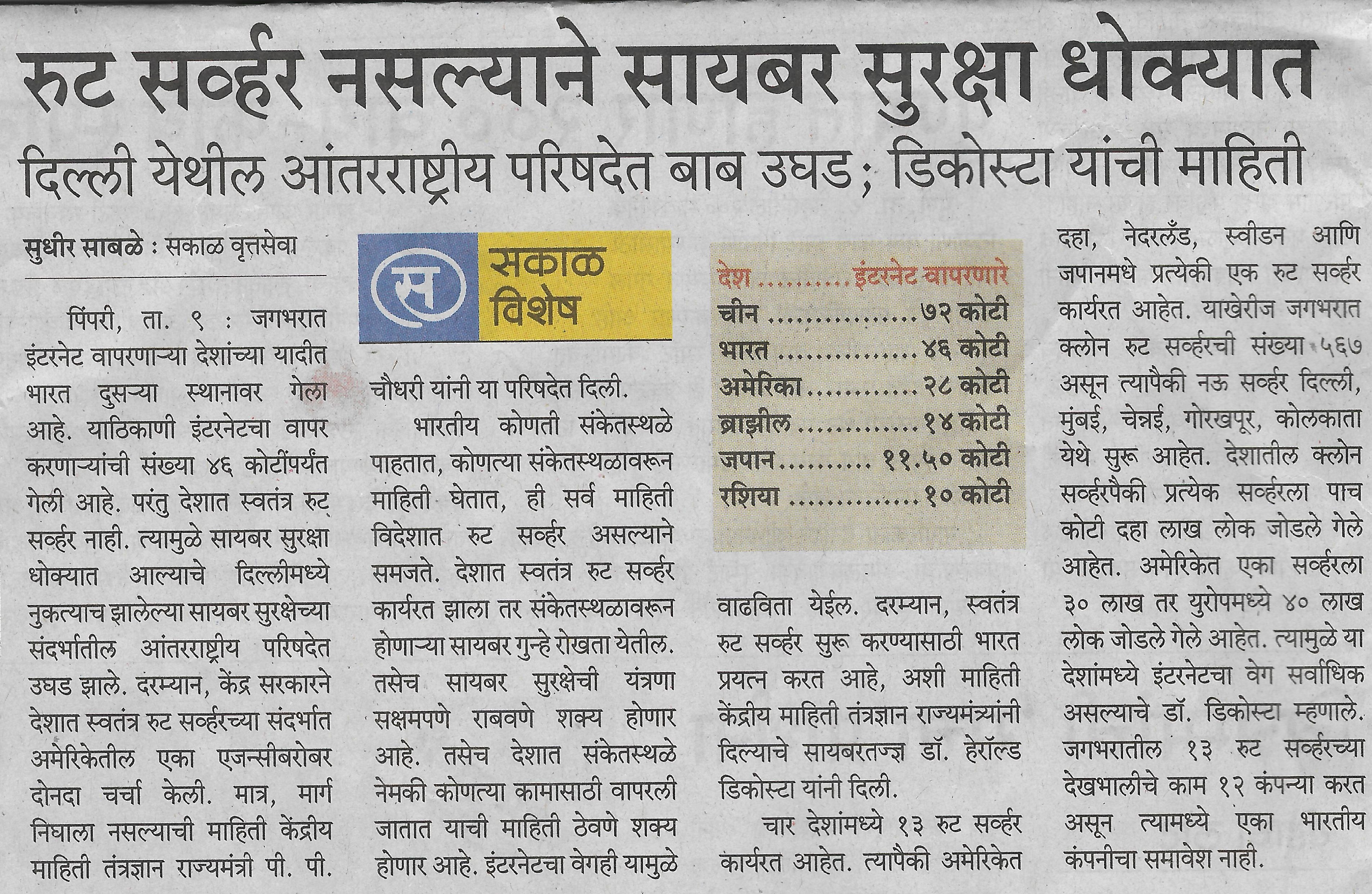 INDIAN CYBER SPACE IS IN DANGER AS THERE ARE NO ROOT SERVERS IN INDIA.
With over 460 million internet users, India is the second largest online market, ranked only behind China
The importance of root servers has been told by Dr.D'Costa at Delhi International conference.
In India, though the percentage (19%) of Internet penetration is far low but in absolute values the country shows some astounding figures.