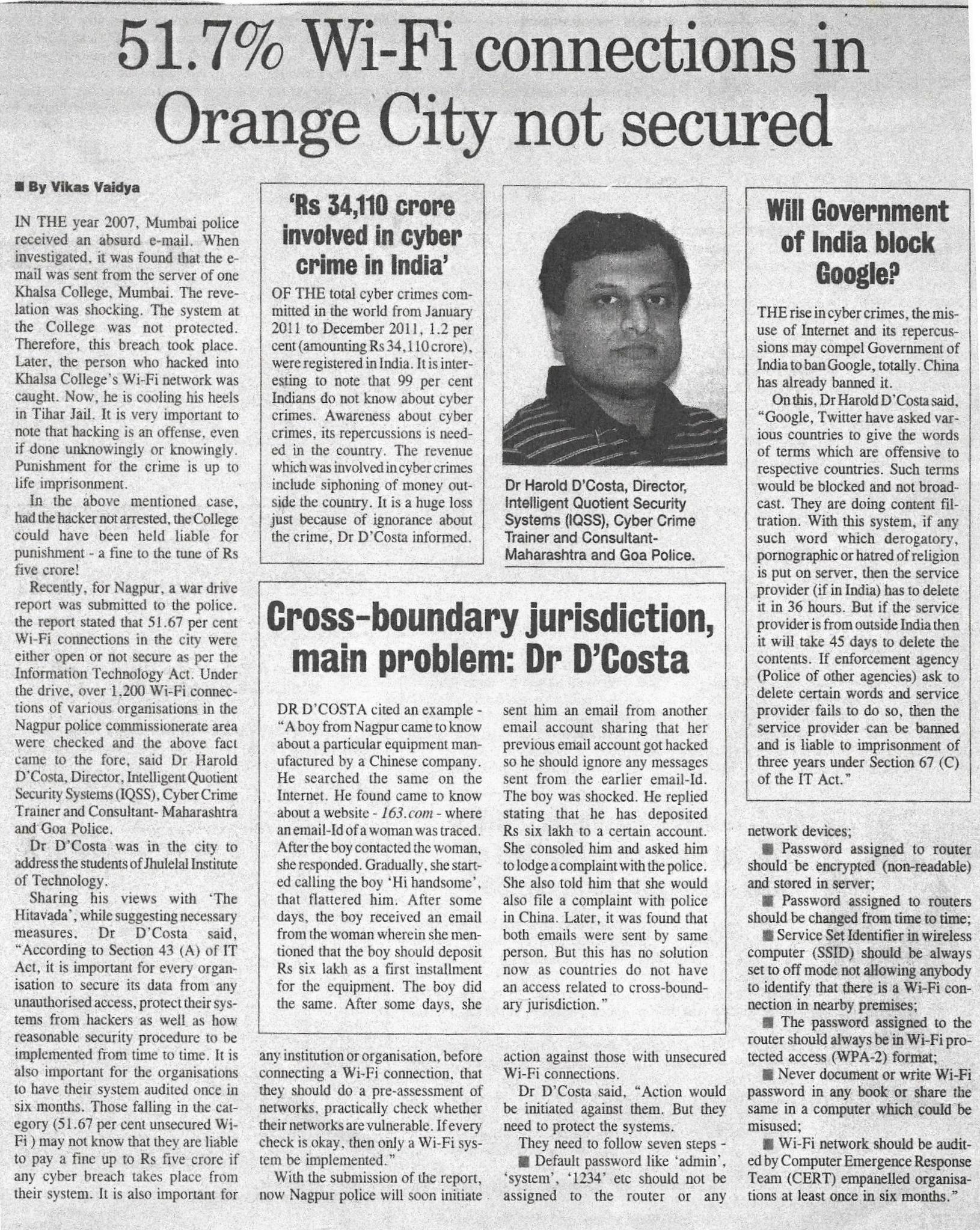 51.7% Wi-Fi connections in Orange City not secured
Recently, for Nagpur, a war drive report was submitted to the police.The report stated that 51.67 percent Wi-Fi connections in the city were either open or not secure as per the Information Technology Act.
Dr.D'Costa was in the city to address the students of Jhulelal Institute of Technology.
Some Steps To follow-
Default password like 'admin','system','1234' etc should not be assigned to the router or any network devices.
Password assigned to router should be encrypted and store in server.
Password assigned to routers should be changed from time to time.