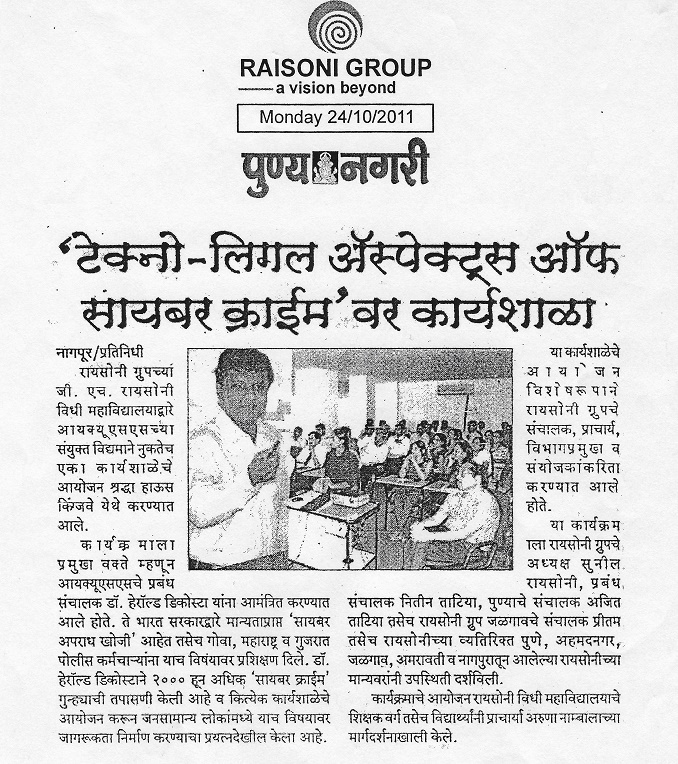 WORKSHOP ON CYBER CRIME BY RAISONI LAW COLLEGE
A workshop on 'techno legal' aspects of cyber crime was organized by GH Raisoni Law School and Raisoni Group in coordination with IQSS Pune for directors, principals and head of department of various institution of Raisoni Group.
Dr. Prof.Harold D'Costa, MD of Intelligent Quotient Security System a government recognized cyber crime tracker and trainer to Govt Of Maharashtra, Goa and Gujrat Police was the expert speaker for the workshop.
Dr.D'Costa and his organization have to their credit resolution of around 2000 cyber crime cases.